Internet - Tools & Utilities Programs at BlueSofts.com listed after downloads number
Browse Pages: [1] [2] [3] [4] [5] [6] [7] [8] [9] [10] [11] [12] [13] [14] [15] [16] [17] [18] [19] [20] [21] [22] [23] [24] [25] [26] [27] [28] [29] [30] [31] [32] [33] 34 [35] [36] [37] [38]
Order programs after downloads or name or date
1651) Okapiland Explorer 2.0
Okapiland Explorer is an Internet navigator with new intuitive interface for web search and RSS reader that immediately displays 10 linked pages instead of 10 hyperlinks with a contextual information explaining the contents briefly

---
1652) BackAtTack 2.0
A remote control program

---
1653) Bookmark-Finder 4.4
Save Time: Automatic sorting of bookmarks into folders! Use the same set of bookmark files for both Internet Explorer and Netscape Navigator

---
1654) eXpress PageRank Revealer 1.0.3
Freeware Google's PageRank revealing utility for Windows

---
1655) Internet Usage Monitor 7.7
Monitors the time spent on the internet and calculates the cost accordingly

---
1656) Minimail 2.1.1
Minimail is a small, easy to use email composer and sender.

---
1657) Parent Tools for AIM 2.0.1
Powerful Monitoring tool for AIM

---
1658) PC Net Checker 1.2
PC Net Checker is an application in which it can graphically form on your desktop, check state ( online or offline ) of Computers ( IP addresses ) or TCP Services on LAN or Internet

---
1659) Private Shell 1.7
SSH client with SecureFTP (SFTP) support

---
1660) Streamjack Music 1.0
Your Personal Streaming Jukebox - music where you want it and when you want it.

---
1661) extVIEW 1.42
Web-based Active Directory View/Search Software for Intranets

---
1662) Celebrity Magnet 1.0.1
Celebrity Magnet is a personal image search engine.

---
1663) DealAlert 3.0
Never miss another deal! Get instant alerts for the latest deals and coupons!

---
1664) Data File Repair 2.0 2.0
Data File File Repair 2.0

---
1665) Solway's Internet TV and Radio 1.52
Listen to free radio and tv from all over the world. Clean and hassle-free.

---
1666) DiffDaff 1.0
DiffDaff enables file comparison, folder comparison, and finding the differences

---
1667) Port Invader 1.1
Scan a range or list of IPs for open and closed ports.

---
1668) 4t Explorer Sweeper 2.0
Keep your important data safe on the net by clears browsing history!

---
1669) 4t HIT Mail Privacy LITE 1.01
Hide email in image and nobody will see your message!

---
1670) 5Loaves 1.4
An open source, cross platform, secure, internet tunneling platform with file transfer, web server, remote admin, proxy, and load balancing

---
1671) Form Mail: eMail Form Processor Pro 3.2
Process any forms on your web sites. Full layout control. Extremely flexible.

---
1672) Just Links 1.1
Keep your link pages current and make sure others are linking back to you!

---
1673) PayLink Pro 1.1
Create secure payment buttons straight from your desktop

---
1674) Privat-Webcam G4 4.0
Efficient Webcamsoftware with integrated Chat to encode Audio and Video.

---
1675) Serence KlipFolio 2.5
A free information channel viewer that lets you view and manage Klip information channels right on your desktop

---
1676) SnapKey: Parental Internet Monitor 2.0
Secretly monitor anyone's computer and online activity

---
1677) Speechissimo US English Mac 1.201
Speechissimo for Mac OS, litteraly converts any written text into speech

---
1678) Wipe It Off- Internet History Eraser - Free Edition 2.0
Wipe it off- Internet History Eraser - Free Edition

---
1679) Adore Softphone 2.0
Adore SIP Softphone comes with an intuitive Graphical User Interface and can be easily customized

---
1680) GEO Spider 1.2
GEO Spider helps you to trace, identify and monitor your network activity on world map

---
1681) Adware ALERT 2006
AdwareALERT 2006 - Spyware and Adware Removal Software. - FREE DOWNLOAD

---
1682) Turbo Internet Accelerator 2.2
TIA is a program that corrects two of the most famous Internet problems.

---
1683) Craigslist Autopost 1.5
CraigsList AutoPost

---
1684) PopUp Ad SmasheR 3.4.31
Windows XP ready.

---
1685) AdBeGone 1.2.0
Eliminates pop-up ads from cluttering your desktop as you surf the internet.

---
1686) Earth Explorer 3.01
Learn how beautiful our mother planet looks from outer space.

---
1687) GooDelete History 1.0
Individually delete Google Toolbar Search History items

---
1688) Link Repository 1.0.0.
Link Repository is a powerful, easy to use bookmark manager for managing and accesing frequently visited Web sites

---
1689) RightFTP 1.0
Easy to use, yet feature-rich FTP tool with Drag'n'Drop and firewall support.

---
1690) Right Web Monitor 1.5
The program monitors specific web resources and notifies you when they change.

---
1691) Websync 1.50
Website monitor / downloader with ad-removal

---
1692) AV Site checker 1.0
Program will periodically check new changes available on the website's pages.

---
1693) MySpeed PC Advanced Edition 1.2b
Test your Internet connection, see your bandwidth speeds and connection quality

---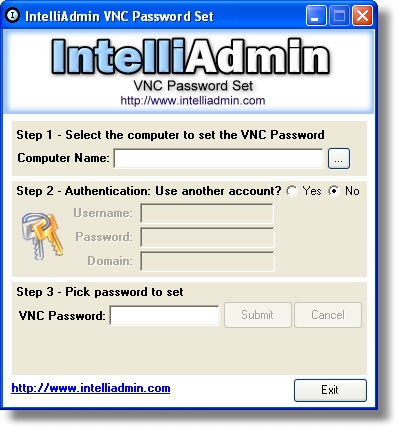 1694) VNC Password Set 2.0
Set VNC Server password remotely

---

1695) FaxAmatic 9.78.01
Send-Receive fax with single computer and modem or network with multiple modems

---
1696) IE++ 2.2
IE++ is a additional Internet Explorer toolbar that increases the usability of the browser and makes web-surfing more comfortable

---
1697) Javascript Menu Builder 1.0
Javascript Menu Create Tool

---
1698) PDF Image Magic 1.5
PDF to image converter - 7 image formats: PNG, GIF, JPEG, EPS, BMP, EMF, WMF

---
1699) Popup Chomper 1.0
Block pop-ups, adware & flash ads. Prevent websites from changing your homepage.

---
1700) Web form filler IEFillForm 1.0
IEFillForm this is easy and comfortable web form filler.

---