Internet - Tools & Utilities Programs at BlueSofts.com listed after softs date
Browse Pages: [1] 2 [3] [4] [5] [6] [7] [8] [9] [10] [11] [12] [13] [14] [15] [16] [17] [18] [19] [20] [21] [22] [23] [24] [25] [26] [27] [28] [29] [30] [31] [32] [33] [34] [35] [36] [37] [38]
Order programs after downloads or name or date
51) dToolz 1.02
dToolz has many features relating to domain verification and DNS resolving.

---
52) All Data Recovery 3.0
All Data Recovery - Unformat, Unerase & Data Recovery Utility Software.

---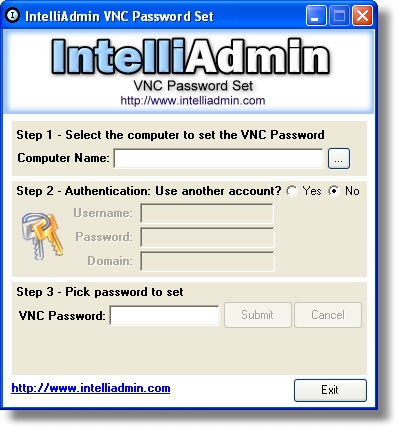 53) VNC Password Set 2.0
Set VNC Server password remotely

---
54) Absolute Time Corrector 5.1
Synchronize computer's clock with Atomic Clock Servers.

---
55) WebSite-Watcher 4.22
checks websites for updates and highlights all changes

---
56) webCollect Toolbar 1.0.0.0
The webCollect toolbar revolutionizes the way you capture content from the web

---
57) Search Engine Composer 5.3.13
Create Search Engine for your online web site, Intranet, CD and DVD in Minutes!

---
58) Lessons Learned Server for Windows 1.0.5
A knowledgebase system allowing fast storage and retrieval of information

---
59) Resume Builder 4.2
Sarmsoft Resume Builder is a powerful resume writing tool!

---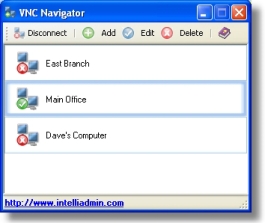 60) VNC Navigator 2.0
Fast VNC Client for windows

---

61) Hide My IP 1.8
Conceal your online identity by hiding or changing your IP address on websites.

---
62) BVCommerce 2004 Credit Card Processors 3.8.1
Credit Card Processor Plug-Ins for BV Commerce 2004 by BV Software

---
63) Alchemy Eye PRO 8.3
Server (TCP/IP, ICMP, IPX/SPX, Oracle, MS SQL, NT EventLog) monitoring tool

---
64) Agnitum Outpost Firewall Pro 4.0
Personal firewall and anti-spyware package to fight Internet security threats

---
65) Extreme URL Generator 1.0
An easy to use software to help you generate and save thousands of URLs!

---
66) DiffDaff 1.0
DiffDaff enables file comparison, folder comparison, and finding the differences

---
67) Expired Domain Sleuth 5.4b
Find Valuable Expired Domains with Search Tools-Filter-Link Pop-full automation

---
68) Universal Searchlet 1.00
Search the internet comfortly from your systemtray or using a hotkey

---
69) I-TV++ Silver 1.4
WATCH TV, FROM ALL OVER THE WORLD FOR FREE!

---
70) emlBridge 2.0
Import email (eml files) in Outlook, Thunderbird and Other Email Programs.

---
71) AM-DeadLink 2.8.1
checks Browser-Bookmarks for dead links and duplicates

---
72) 3A PDF to Text Batch Converter 2.0
PDF to Text Batch Converter, convert PDF to Text TXT

---
73) PageFix DNS error fix 2.0
PageFix fixes the 'Cannot find server or DNS Error' in Internet Explorer.

---
74) Absolute Time Server 3.4
ATS is a full-featured time server, which works as WinNT service.

---

75) JOC Web Finder 5.0.1.2
Search for web pages fast. A search engine in your PC.

---
76) IE AutoLogin 1.9
IE Password Manager. Easy to use and edit saved login profiles. IE AutoComplete.

---
77) IE AutoFill 3.21
IE Form Filler for saving and filling web forms. The saved data can be edited.

---
78) WebAdmin 3.2.6
Securely manage MDaemon, RelayFax, and WorldClient from anywhere in the world.

---
79) North American Area Code Database (Gold Edition) October - December 2006
North American area codes NPA/NXX database one month subscription service.

---
80) TupSight 2.0
NAT gateway-based Internet sharing, activity monitoring, and access control

---
81) SMSCaster E-Marketer 2.6 Build 280
Send bulk marketing SMS text message with mobile phone/GSM modem from PC!

---
82) North American Area Code Database (Premium Edition) October - December 2006
North American area codes NPA/NXX database one month subscription service.

---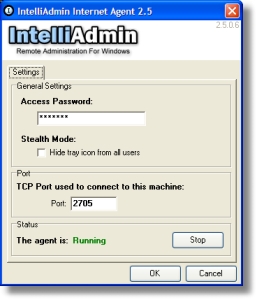 83) Remote Control Internet Edtion 2.0
Remote control for your windows PC

---
84) SmElis WebData Extractor 1.3
Extract files and data from a web page.

---
85) NetSet 1.1
Stress-free network configuration. NetSet makes changing network settings easy.

---
86) Craigslist Autopost 1.5
CraigsList AutoPost

---
87) RSS Publisher 1.5
Totally Free Tool for Publishing RSS Feeds and Podcasts

---
88) Alien IP 2.1
Look up host city, region and country on the world map by IP or web address

---

89) NetHotfixScanner 1.0
Free hotfix check utility that scans network computers for missing hotfixes.

---
90) WeatherAloud 1.62
Reads weather forecasts and conditions aloud from over 7500 locations

---
91) Html To Image 2.0.2006.1001
convert html page from any URL to image or thumbnails easily and quickly.

---
92) AV Voice Changer Software Diamond Edition 4.0.70
Disguise, enhance or simulate voices for online fun, voice chat, or music remix

---
93) Adware ALERT 2006
AdwareALERT 2006 - Spyware and Adware Removal Software. - FREE DOWNLOAD

---
94) Proxy Finder Pro 1.90
Automatic search & leech 6000 fresh proxy list servers from hundreds webs daily.

---
95) Adware Deluxe 2.0.1
Try ADWARE DELUXE FREE! - STOP Spyware, Adware, Trojans, Dialers and Popup Ads.

---
96) NewsAloud 1.09
NewsAloud find news stories, then reads them aloud on your PC or to MP3 files.

---
97) Ace Password Sniffer 1.3
Capture passwords through http, ftp, smtp, pop3, telnet.

---
98) MySkype 1.0
Access Skype from your mobile phone, listen to messages and place Skype calls!

---
99) TrueCafe 3.1
Cyber cafe management/billing/monitoring/reporting software

---
100) Mazag Toolbar 1
radio from the toolbar Get various news headlines automatically Get up-to-date

---